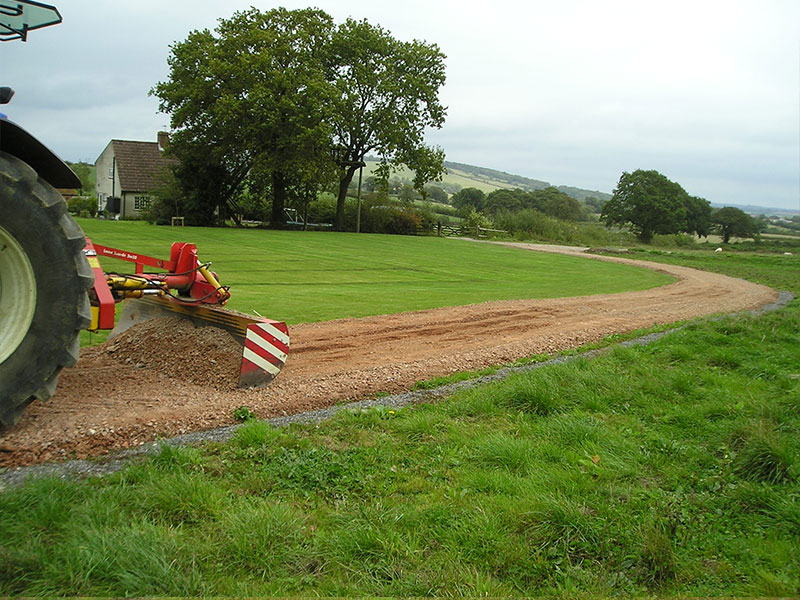 Come to Dave Creed and Sons for competitive free quotations for your new track, drive and road construction. Whether it be of aggregate, macadam, block paving or concrete slab we can reliably construct all too high standards using modern techniques and equipment.

So for all your estate roads/drives, cattle tracks, agricultural tracks, droves, cycle paths, forestry haul roads, m.o.d roads and showground road needs, come to Dave Creed & Sons Ltd for honest and friendly free quotation and advice.

We also offer bitelli machine laid asphalt service. Renovation of the track prior to asphalt laying saves tarmac as the now renovated aggregate base is smooth and cambered. Contact us to discuss your macadam road requirements.